Find the New 2016 Nissan Rogue SUV in Surrey, B.C.
June 22 2017, Applewood Nissan Surrey

Ready, set, Rogue! One of Canada's favourite family vehicles is back for another sales season, and it's looking for more converts who are ready to go Rogue.
You'll find the 2016 Nissan Rogue here at Applewood Nissan in Surrey, B.C.
What makes a small SUV stand out from the competition? How about doing all of the little things right: the 2016 Rogue offers the most head room and cargo space in the segment, meaning that even its taller passengers won't have to feel cramped inside; its tastefully designed interior offers hands-free Bluetooth capabilities and a collection of electronic safety technologies to keep you out of harm's way. Of course, it does the big things right, too, offering reliable handling, great push off the line, and an affordable price ticket. If this is going Rogue, then it's any wonder why everyone else won't soon follow suit!
Test drive the new 2016 Nissan Rogue SUV by visiting us here at our Surrey dealership. We're also the place to be for communities throughout the Surrey area. Compare the Rogue to other Nissan SUVs and crossovers in our Online Nissan Showroom, or even find some quality pre-owned models in our Used Inventory.
2016 Nissan Rogue Performance & Economy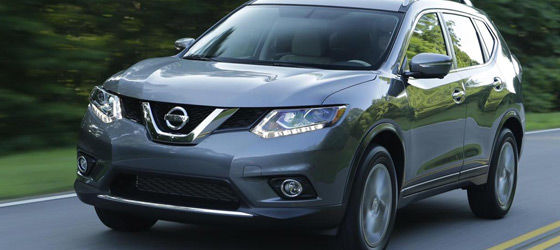 One engine to rule them all! The 2016 Nissan Rogue gets its power from a 2.5L 4-cylinder engine that reliably musters 170 horsepower and 175 lb-ft of torque. It does this with an entry-level powertrain of front-wheel drive paired with a CVT transmission. Together, they achieve fuel economies that some recent sedans could only dream about: 9.2L/100km in the city, and a stingy 7.2 out on the highway. To tackle the most treacherous road conditions, all-wheel drive is optional with every Rogue model.
2016 Nissan Rogue Interior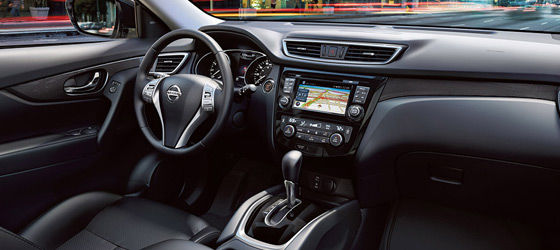 Stellar seating, more headroom, and best-in-class cargo room: the competition has a hard time keeping up with what's inside the new Nissan Rogue. A short stay in one of Nissan's "Zero Gravity" seats will give you an idea of what you've been missing out on when it comes to all-around support. The rear seating is extremely versatile and has more cargo room behind its rear row than any other small SUV, not to mention Nissan's Divide-n-Hide Cargo System that lets you store valuables (or other clutter) out of sight. And finally, heated seating, leather linings, advanced media systems, and a wide-spanning sunroof are all available, along with many other luxury options.
2016 Nissan Rogue Safety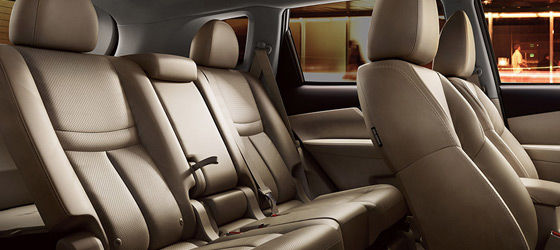 The Nissan Rogue has been a top choice for Canadian families for years thanks in part to its highly regarded safety ratings. In fact, the 2016 edition was recently awarded Top Safety Pick status from the IIHS, the most trusted crash testing agency in North America. In addition to ABS disc brakes, stability and traction control, hill start assist and airbag coverage, the 2016 Rogue has a fine selection of active safety features: Blind Spot Warning, Lane Departure Warning, Forward Collision Warning, and Moving Object Detection are each available without breaking your budget.
Nissan Rogue Parts & Accessories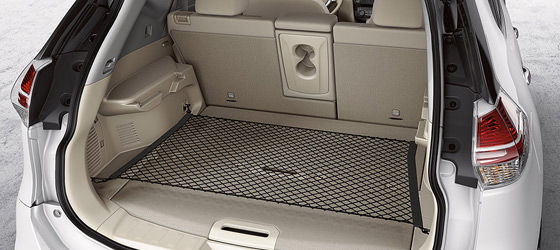 Deck out and decorate your new Nissan Rogue with the finest OEM accessories available in Surrey. Whether that means adding roof rails or bike mounts, floor mats or towing packages, hood deflectors or new wheels and rims, we've got what you need here at the Applewood Nissan Parts Centre. Keep your ride looking its Roguish best all year round by ordering parts online through our website: one of our representatives will be in touch with you shortly after you submit your request.