The 2016 Nissan Leaf - Welcome to the Future
June 22 2017, Applewood Nissan Surrey

Not so long ago, the idea of an practical all-electric vehicle was considered pure fantasy. However, Nissan has made that idea a reality with the creation of the Nissan Leaf!
This all-electric hatchback is more than capable of handling your daily duties - all while producing zero emissions and saving you hundreds in fuel bills!
The Leaf is powered by an advanced lithium-ion battery, which allows this little hatchback can travel up to 172 kms without needing to be recharged. Plus, the integrated quick-charge port means you can quickly charge it anywhere!
Experience the future for yourself and test-drive the 2016 Nissan Leaf at Applewood Nissan Surrey. We're your source for the latest Nissan's in Surrey and the surrounding area!
Nissan Leaf Powertrain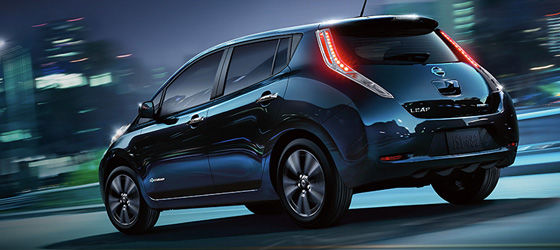 The Leaf is powered by a 80kW AC electric motor connected to your choice of a 24kWh or 30kWh lithium-ion battery pack. This means a maximum range of up to 172 kms (far more than the average Canadian's 53 km daily commute) and the equivalent of 1.9L/100km fuel economy or 123 mpg! Also, the Leaf's electric motor provides instantaneous torque for surprisingly quick acceleration - ideal for threading through city traffic!
End Range Anxiety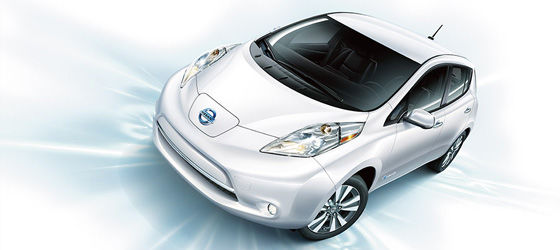 You'll never have to worry about insufficient range again thanks to the 2016 Nissan Leaf's expansive 172 km range and multitude of range-extending features. A dynamic range calculator tells you in real-time how much range you have left, while an Eco-Indicator helps teach you how to drive to maximize the Leaf's battery power. You can even download the NissanConnect EV smartphone app which rates your driving and provides tips on how to improve!
Nissan Leaf Interior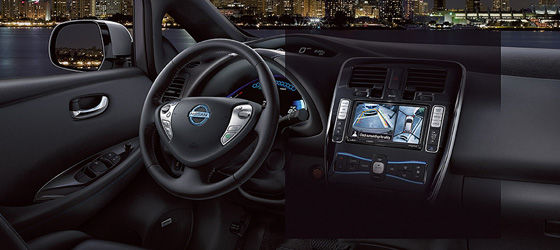 The first thing you'll notice when you drive the Leaf is how quiet the interior is! Without a noisy gasoline engine, the Leaf is whisper-quiet - letting you travel in serenity. You'll also notice is how roomy it is, with tons of head and legroom. That because without bulky items like transmissions, radiators, or gas tanks, there's more room in the Leaf than any other car its size. Not to mention standard features like a heated steering wheel, Bluetooth connectivity, and a Bose sound system just make the 2016 Leaf just that much better.
Parts & Accessories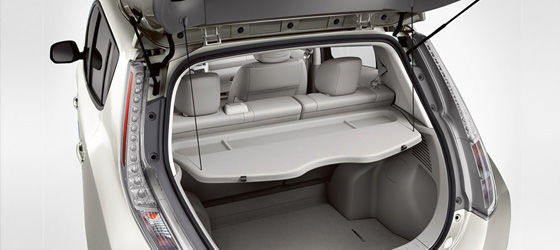 The Nissan Leaf was built to be adaptable to your specific needs! Accessories like a cargo cover keeps your valuables safe from prying eyes, while hologram kick plates add a serious touch of style. Other options like rubber floor mats help keep your Leaf clean regardless of the weather outside. No matter what you choose, Applewood Nissan Surrey's Parts Department offers everything you're looking for!